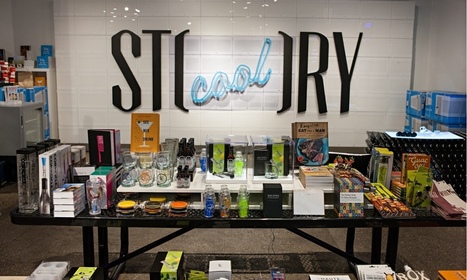 As consumer shopping habits rapidly evolve, retailers are looking to innovate beyond their four walls.
The rise of online shopping has sounded the death knell for many traditional bricks-and-mortar retailers. But innovative brands are reimagining the physical store, turning to magazines and museums for inspiration and creating spaces where the virtual and physical worlds collide.
A new wave of thinking about bricks-and-mortar retail has given rise to a surge in brands experimenting with concept stores. Apple and Burberryhave been leading the pack when it comes to creating experience-focused retail for many years. But a wider range of brands is starting to experiment with concepts, and no longer just luxury ones.
General Electric, for example, is currently working with New York concept store Story as part of an exercise to promote one of its products.
Story is built on the concept of treating retail as media, curating its merchandise every month, like a magazine would with content, and getting a brand to sponsor it. This month's theme is "cool" and the products on sale in the store – clothes, jewellery and gadgets – reflect that.