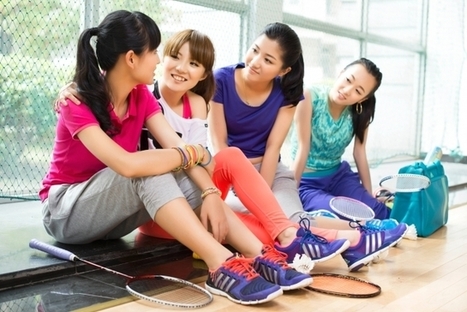 Sports brands may be going strong in the U.S., but in China market leader Nike is expecting sales to fall in the next two quarters, marking five straight quarters of declining revenue there. Local brands are similarly slumping.
Adidas, however, is bucking the trend. The company is gaining on Nike's top spot, reporting 6% revenue growth in Greater China in the first quarter of 2013, following 15% growth there in 2012. Analysts credit Adidas fashion apparel like high-heeled sneakers coming from sub-brands such as Originals, NEO and Y-3.
Jens Meyer, VP-marketing, sport performance for Adidas China, said that's just part of the story. It's true that fast-fashion retailers like H&M and Zara are grabbing sales, and Chinese consumers don't play as much sports as their Western counterparts. But he said its success comes from striking a balance between fashion-forward appeal and staying true to its roots. "The challenge for us is 'How do I, as a sports brand, capture a part of the leisure market without compromising my positioning in sport?" Mr. Meyer said. "If we move too much into the fashion side ... the consumer will say 'I don't see Adidas anymore as a sports brand, I'll go to others who just do sport.'"