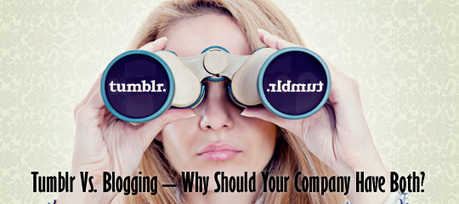 Regardless of what industry you are in, chances are that your company has major marketing needs. In order for your business to be seen by as many people as possible, you will need to have several different means of accomplishing this; however, sometimes, many marketing platforms tend to look the same. So, how do you distinguish between those that are similar and understand the differences?
Two common marketing tools that people attribute as being one and the same are Tumblr and regular blogs. They assume that because Tumblr is similar to a blog, then it must be the same thing.
Right? Well, not exactly.
Via
Ivo Nový