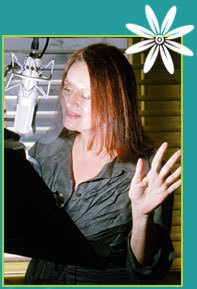 Excellent advice from Australian voice actor and coach, Abbe Holmes,on what you should know before you invest lots of time and money into recording a new professional voiceover demo.
BTW, if this post seems a bit familiar, it's because the author recently updated and re-posted the article. We've decided to feature it again for two reasons: 1) because it's an outstanding article, chock-full of really smart, on-point information, definitely worth re-reading and; 2) so you can read the updated version with the added information.

VoiceOverCoach Australia: "I hear far too many demos that have been made before the voice artist is ready. Sometimes the demos just say 'inexperienced person with nice voice doing nice job', but I'm not sure they know enough about what they're doing....It's a pity, because time and money has been invested. The fact is, many of them completely miss the mark as far as getting work is concerned, even though sometimes it's evident that the person has potential. But potential, unfortunately, probably won't get you a job."