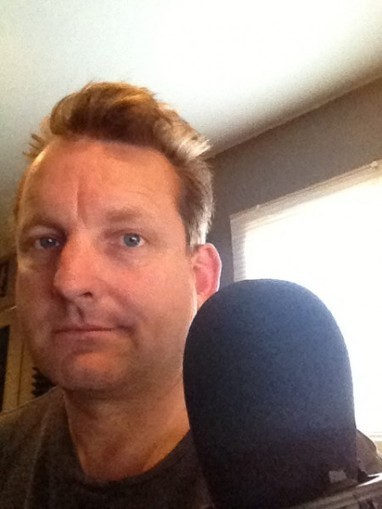 If you play or follow video games, even marginally, unless you live under a rock, you have no doubt heard about the universally acclaimed "The Walking Dead" game. Most relevant to our regular readers, is that in review after review, the voice acting has been hailed as some of the best and most affecting ever in video games,
The game has been included in almost every "Ten Best Video Game " list published this year, and is in the running for several "Game if the Year" awards.
In this recent interview with Irish video game site, Bone-Idle, the game's voice director, Julian Kwasneski, discusses the strong voice acting performances in the game, and provides a glimpse into the process of directing voice talent for video game,
By the way, if you're a fan and would like to cast your vote for "Game of the Year," please visit the sites listed below. Please make sure to vote in the voice acting category, too, when given that option...
[In the interest of full disclosure, we should also let you know that we have a personal connection to many members of the voice cast, in that we've either taught, cast or worked with more than half of them. Naturally we'd love to see them clean-up at the awards shows, because couldn't be any prouder of the fine vo work they have done.]
UPDATE: The Spike TV Video Game Awards were just handed out and The Walking Dead won "Game of the Year" award, Melissa Hutchison won for "Best Actress" and Telltale Games won "Studio of the Year." Congratulations to all the talented voice actors and great creative teams at TellTale and Bay Area Sound who made it all possible! Please vote in the contests that are still open, like IGN's "People's Choice Awards."
VOTE ON IGN.com - http://www.ign.com/wikis/judgment-day

VOTE ON Machinima.com - http://www.insidegamingawards.com/vote

VOTE ON Game Informer - http://www.surveymonkey.com/s/FWDPNXF

VOTE ON GameZone - http://www.gamezone.com/editorials/gamezone-s-game-of-the-year-2012-nominations/5

VOTE ON Spike TV - http://www.spike.com/events/video-game-awards-2012-nominees/voting/game-of-the-year
Bone-idle.ie: "I think there will always be a market for great actors who have great voices and control over them. This will only increase as we see another stepping-up of bandwidth and processor capability. Regardless though, there still exist a lot of misconceptions about dialog production that won't magically go away just because we're driving faster cars. The heart and soul of many great products comes with the creation of realism. Granted, dialog is just one of the places to achieve that, but it sure is a crucial one. You can have great sound and music, but if the acting sucks it will take the game down with it."