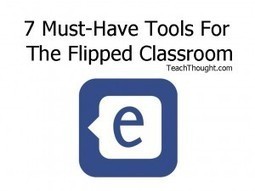 Innovative educators are usually on the lookout for the latest technology breakthroughs that will help them better organize and conduct flipped classrooms.
The following tools are listed from most basic to most sophisticated and can be used alone or in tandem to make flipped classrooms more engaging.
Via
Jeffrey Jablonski, Ph.D.