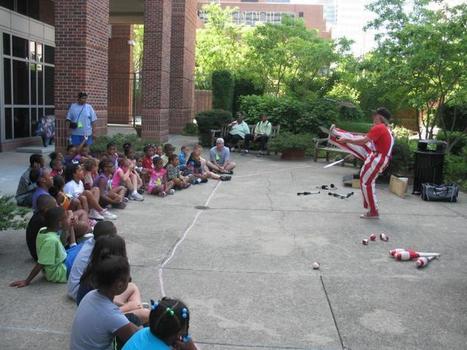 Cincinnati, OH has a top library for children.
Reading to dogs and reading outdoors are encouraged at The Public Library of Cincinnati and Hamilton County in Cincinnati, OH. Those are just some of the ways librarians here get children to engage with literacy programs.
The library's Children's Learning Center presents a comfortable and entertaining atmosphere for families. It features child-sized tables and chairs, a saltwater aquarium and multiple rooms for programs. Doors in the back of the space lead to a 9,200-square-foot children's garden. It's a great spot for warm weather events, picnic lunches and quiet reading.