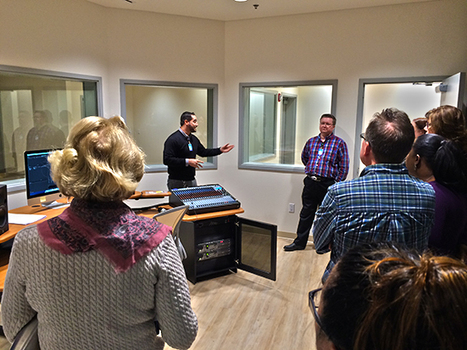 After almost eight months of construction, the Orlando Public Library [part of the Orange County Library System] is set to unveil a groundbreaking high-tech learning and job-training center.
The Dorothy Lumley Melrose Center for Technology, Innovation & Creativity opens to the public with a ribbon-cutting at noon Saturday, following a preview gala for public officials and other dignitaries on Friday night.
The 26,000-square-foot center, which takes up about half of the downtown library's second floor, includes a recording studio, sound booths, film studio with green screen, simulators, and a fabrication lab with 3-D printers.
Mary Anne Hodel, CEO and director of the Orange County Library System, expects the center to serve as a model for other libraries, noting that she's fielding inquiries about it from around the country.