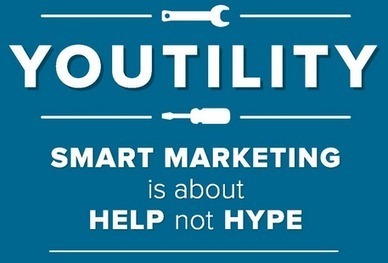 Posts about library marketing written by designerlibrarian.
Libraries are not exactly known for being awesome at marketing, though I think there are some libraries (esp. public libraries) that do a pretty good job of it. The problem I see is that libraries too often focus on place and product in their campaigns. The library is a great place…to study…to collaborate…to hang out…to inspire creativity. Or the the library has great resources (i.e. products)…e-books…databases…games…movies…bestsellers.
What about people? How often do libraries market their knowledgeable staff, their greatest asset? Not often enough in my opinion. And that's what Youtility is all about.