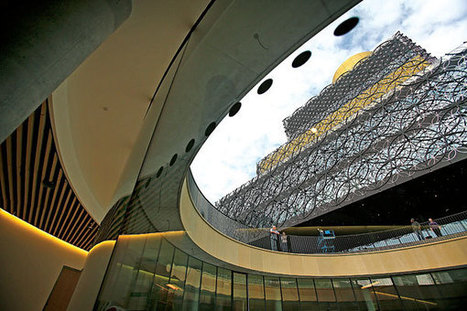 That wonderful, mad ambition to contain all the knowledge in the world has been with us for millennia. The Library of Alexandria in the 3rd century BC became the archetype, an Atlantis of lost learning and a symbol of a city.High quality global journalism requires investment.
Later the torch would pass from cities to monasteries and palaces, as libraries became tools with which to praise God or monuments to wealth and power. These were secret, privileged environments: the monks at their cold, hard carrels, the princes and their cabinets of curiosity, the new universities with books chained to desks and locked behind cupboard doors.
It was the Enlightenment that inaugurated a rational new age based on knowledge, in which access to that knowledge was no longer seen as dangerous but as desirable. The Victorians, with a characteristic blend of paternalism and civic pride, instituted libraries as engines of self-improvement testifying to the dynamism of their new industrial cities. Books lost their chains and the library remains one of the few spaces in which we can feel we are citizens rather than consumers......