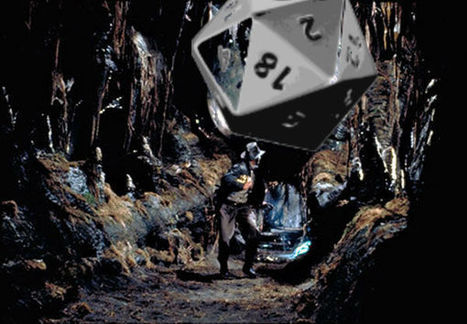 Here's a more fun way to keep libraries fresh and relevant than heavy-handed publicity campaigns or rebranding exercises that shun the dread worded "library":

The teen advisory board at the La Vista Public Library in La Vista, Neb., turned their Teen Read Week into a life-size playthrough of a session of Arkham Horror, the by-now classic board game based on the works of H.P. Lovecraft.

New uses for libraries? Life-size RPG venues!