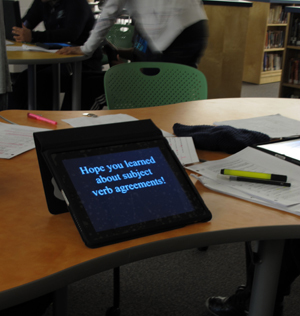 "But some schools are way ahead of the curve. By using technology, giving students the opportunity to choose what they want to study, or even just allowing teachers to deviate from the curricula norm, these schools have already taken education to the next level and waiting for the ministry to catch up."
The library is a learning commons and tech is taking over
There's a Digital Immersion Minischool (it's been running since 1997) and an iPad literacy cohort
"They're working, they have control of their education, they have control of their learning, and it's a lot more engaging for them.""