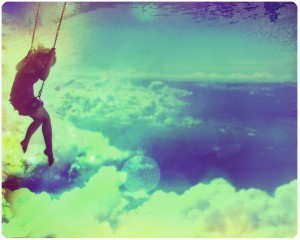 "What is it about access to technology that makes us crave it?"
"And what is digital happiness?
"According to Akbari, there are 4 characterizations of the possibilities of digital happiness or 4 areas we are making sensible use of technology.
1. Identify: Technology has the power to identify relationships, wants and needs. Apps like HowAboutWe and Sonar do this really well by curating the infinite number of people out there to present you with other human beings you'd actually want to meet.
2. Connect- A recent study entitled "Very Happy People" found that the 1 thing that distinguishes the happiest people amongst us is the presence of strong group relationships. Group texting apps like GroupMe and Fast Society, which dominated this year's SXSWi are excellent examples of ways that technology can help us maintain strong group relationships. Not only do these group connections foster our happiness well-being, they significantly increase our overall human health.
3.Track-Life tracking, also known as life logging is making huge waves as digital storage becomes cheaper and digital technologies like Foursquare for location, LearnVest for your finances, and voyurl for your web browsing habits, take off. Through these applications, we are creating e-memories of our digital selves which help us learn more about our own life patterns to make better decisions for the future.
4. Order- Technology gives us order in our lives. Apps like Corkboard, Pinterest, CityPockets help us order and share the things we love. They are virtual tools to systemize our lives. These tools are the virtual equivalent of spring cleaning."