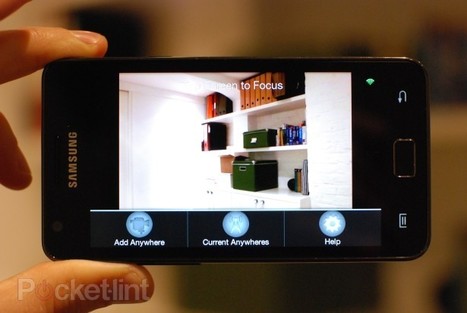 Aurasma is an augmented reality browser for your smartphone. It uses the phone's camera to examine pictures/things in the world and then searches for images and patterns to match with those same images with those logged and recorded on Aurasma servers. Once it makes a match, the servers send video/stills image content to play on your phone.
Creating" Anywheres"
You can also create AR tags called "Anywheres."
Take a picture of an image/object to create an Anywhere. It can be anything with a distinctive pattern. A bar at the bottom of the screen indicates how well your image will work.
Next choose a still or video clip to associate with it by selecting one from your phone's image library or browse through the Blinkx video search engine. Arrange the angle you'd like the content to appear and you're done. Share it on social networks or email.