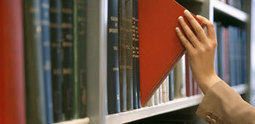 ACE today announced a wide-ranging research and evaluation effort that will examine the academic potential of massive open online courses (MOOCs).
"Adding to its roster of more than 600 clients, the ACE College Credit Recommendation Service (ACE CREDIT) will evaluate for potential college credit select courses offered by Coursera, a leading provider of massive open online courses (MOOCs)."
"During the ACE CREDIT review process, a team of academic faculty from relevant disciplines carefully evaluates courses and exams and makes college credit recommendations. (Actual credit is awarded at the discretion of individual colleges and universities.) In this way, qualified nontraditional education becomes eligible to count toward traditional degree programs. Through the ACE CREDIT Registry and Transcript System, adult learners who have successfully completed courses or exams with valid ACE CREDIT recommendations can obtain official transcripts for documentation."