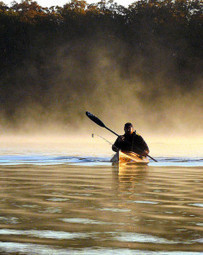 "Those who struggle with ambiguity sometimes reach for false certainties just to appear decisive."
If it is about sense-making in ambiguous business situations, I'm intrigued.
Randall White & Sandra Shullman have classic and newer information on dealing with ambiguity in leadership, both in 2010 and in 2012.
Highlights:
Using LSP (Learning Sensory Preparedness) to succeed in your business:
1. LEARN: Learn to make a decision with incomplete information.
2. SENSE: Train your mind to be fluid and attuned to faint signals of impending change.

3. PREPARE: Examine five ideas or trends that you know nothing about, but that will affect the business in three to five years.