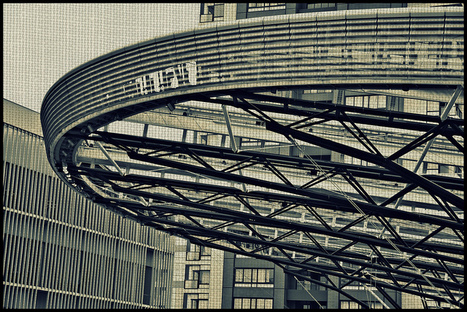 Excerpts from10 top technology trends that may shape your 2013 business creativity and innovation.
Excerpts:
1. Big data goes mainstream.
Paul Daugherty, CTO at Accenture, predicts that 2013 will be the year that many companies plunge into big data in a big way, which doesn't ensure success, notes M. Eric Johnson, director of the Center for Digital Technology at Dartmouth University.

"…we will continue to see a good deal of disappointment, …a lot of companies are clueless about how to unlock the value …in their data."

2. The digital enterprise emerges.
A confluence of technologies and systems is ushering in an era of digital acceleration. Clouds, mobile technology and social media increasingly make proprietary hardware and software platforms irrelevant.

Bill Briggs, global lead of Deloitte Digital and deputy chief technology officer for Deloitte Consulting. "There is an immense interrelationship among various digital technologies. They are profoundly reshaping business and creating enormous opportunities."

3. Social media gets sophisticated.

"…the combination of mobility, social and location-based services has the ability to transform the enterprise."
4. Clouds are everywhere.

"The cloud means that you can …create a sum greater than the individual parts, …[which] also translates into greater agility and flexibility."
5. IT stocks talent.

Organizations are loading up on IT talent and building centers of technology excellence to spur innovation.
…Last September, General Motors said that it plans to hire as many as 1,500 workers to staff a new computer technology center near Detroit. Other major companies have made similar announcements in recent months.

6. IT means business.

"We're at the point where you cannot separate business strategy from technology strategy," explains Deloitte's Briggs.
"Siloed organizations cannot act in the highly agile manner that's necessary," Georgetown's Prashant warns. He says that organizations must create cross-functional teams and engage in practices that help IT and business executives become more fluent in each other's domains.
7. The post-PC era takes hold.

"It's vital to deliver the full fidelity of services and offerings across mobile platforms," says David Reilly, managing director of Bank of America's Technology Infrastructure organization. 2013 will be a year in which IT executives must focus on creating a consistent experience across devices and browsers.
8. Consumerization rules.
Confront the bring-your-own-device (BYOD) movement and the consumerization of IT to support smartphones, tablets and other employee devices.
9. Organizations get serious about cyber-security.
Cyber-threats are increasing…Ernst & Young's Nichols says that organizations must examine security in a more holistic manner, including examining the cloud, partners and mobile systems.
The good news is that tools are becoming more sophisticated, and the coming year may be as a turning point.

10. Analytics is for everyone.
"We are quickly reaching a point of maturity…" …Analytics software is allowing more agile and effective decision making in business. This trend will continue to accelerate in 2013.
Read the full article here.
Photo credit: by UggBoy UggGirl - Flickr
Similar articles from Deb's blog: