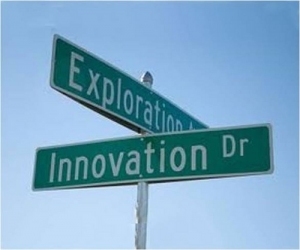 "Innovation has become vital for value creation. More than ever will it distinguish successful institutions from the less successful..."
Three fundamental misconceptions stick out.
1. Innovation is synonym for change:
Too often innovation and change initiatives are mixed up. Many change initiatives are actually improvement oriented and based on knowledge and examples that are already available in the marketplace (best practices, benchmarks, pilots), and are therefore not innovative.
Real innovation requires a company to go first, to go where no one has been before; to be a leader rather than a follower.
2. Innovation is a business goal as any other:
Research shows that successful innovation depends on the level of strategic alignment in the organization: alignment between the corporate strategy, the innovation strategy and the corporate culture (see a recent study in S+B on this). Innovation is therefore more fundamental.
It requires a specific innovation strategy and culture, based on:
a profound understanding of the external developments,
how we adjust our strategy to it,
in what part of the business (products, services, processes, systems) we need to innovate,
how we use our qualities and competencies to create innovation,
what competencies we are missing and need to develop,
how we deal with trial & error and failure,
how we will change the way we work in teams,
how we will refocus resources.
=
3. An innovation culture is something you can copy from successful innovative companies: Wrong, doing what others do is not innovating! You can learn lessons from others, but you will have to translate those to your own reality.