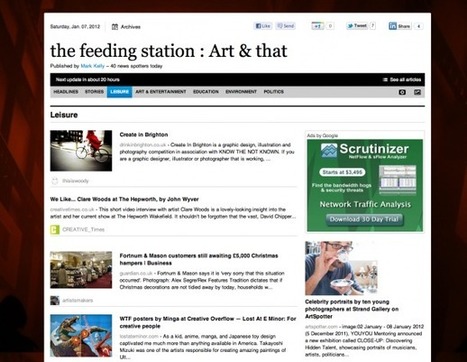 This is an post by Paper.li publisher Mark Kelly.
Mark would like a broad update on things that interest him -- something more than RSS can offer and something social -- and this is why he has created his Paper.lis:
Benefits for Mark:
-Paper.li looks nice
- it makes scanning and / or in-depth reading more enjoyable
- Paper.li is social:
- it builds relationships be exposing you to bloggers you might not be aware of
- it allows you to connect with tweepers who tweet / are interested in like-minded topics
- exposes himself to new publishers and other like minded individuals by being featured on other Paper.lis
- allows you to see other publications friends are interested in, opening the door to new discovery there.
-Mark points out that a publisher can either take a lot of time defining content streams and sources, or little time --it all depends on what you want to get out of the publication.
He has three, and is thinking about a 4th. You?
Kelly
Via
Kelly Hungerford