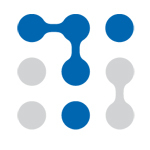 We already commented on FBI director Robert Mueller arguing that the NSA's mass surveillance techniques would have prevented 9/11, and now it appears that Dick Cheney is agreeing with this fictional scenario in which his crystal ball says what might have happened:
"As everybody who's been associated with the program's said, if we had had this before 9/11, when there were two terrorists in San Diego — two hijackers — had been able to use that program, that capability, against that target, we might well have been able to prevent 9/11," Cheney said on "Fox News Sunday."
That's speculation based on nothing, frankly. As has been widely covered, there were a number of reasons why the government failed to stop 9/11, just as there were plenty of reasons it failed to stop the Boston bombings back in April. The idea that this program would have stopped one (while it clearly missed the other) isn't particularly convincing.
Click headline to read more--
Via
Chuck Sherwood, Senior Associate, TeleDimensions, Inc