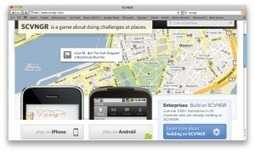 In my last post, "Applying Game Dynamics to Library Services," I presented several ideas for applying game dynamics to library services. After the post, I have received a comment like this, which I thought worthwhile to further explore.
What about the risk of gamification – the fact that it can deprive people of internal motivation for serious activities by offering superficial external rewards?
...The key to successful gamification is to harness its impressive power while being fully aware of its limit so that you won't overestimate what you can achieve with it.