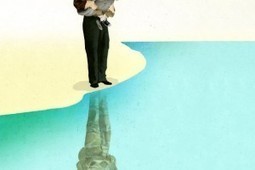 Borrowers over the age of 65 held six times as much in federal student loans in 2013 as they did in 2005.
The GAO report cited a number of reasons why older Americans might still be paying off student loans even as they're gearing up for retirement. The majority of the college debt carried into retirement, about 80 percent, came from loans seniors took out for their own education.


Some of the loans may have been taken out to pay for graduate or continuing education courses required by their jobs, the report notes.

The remaining 20 percent of the debt was for loans people took out for their children or other dependents.
...The report notes that the debt may cause bigger setbacks for seniors than it does for younger people.
Such debt can reduce net worth and income, thereby diminishing overall retirement financial security. Student loan debt held by older Americans can be especially daunting because unlike other types of debt, it generally cannot be discharged in bankruptcy...