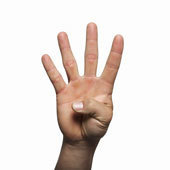 About 20 years ago psychologist Alan Page Fiske and author of Structures of Social Life (Free Press 1993), now Professor of Anthropology at UCLA, wrote about the Four Elementary Forms of Sociality that describe our mental orientation of the form of exchange that we think we should use in each interaction with someone else. Should it be based on our ranks, a set price, maintaining balance, or simply communal sharing?
These four forms, and combinations thereof, help to explain why people understand Social Business very differently, or do not grasp the basis of value of interacting in a social context—I casually refer to this sort of misunderstanding as a Great Disconnect. It affects the fundamentals of trust and relationships, both topics talked about so often among leaders, but very often in different contexts per these four forms. Without understanding the context, we misunderstand what it means to Trust, and how to form that trust.
* Authority Ranking (AR) –relationships are based on asymmetry ordered in some form of hierarchy. The people involved in this context have some rank understand on some level, whether implicit or explicit. Think of hierarchy in any company or in the military.
* Communal Sharing (CS) – relationships are based on a bounded group of people who consider themselves generally undifferentiated from each other. Their focus is common beliefs, and they think it natural to be kind and altruistic to other people of their own group. They do not separate the notion of one person having more than another because in thought everyone shares the same things.
* Equality Matching (EM) – relationships are based on maintaining balance between members of the group. The direction and magnitude of any imbalance is meaningful and noticed by others. People can keep track on some level of how far out of balance the relationship may be, although they may not do so based simply on altruistic bases. Think of the balance of and exchange of favors, or even unformed relationships—notice how upset people get when a single person car improperly uses the car pool lane.
* Market Pricing (MP) – relationships are based on setting an explicit basis of value in ratios or rates on the interaction (e.g., just about every retail sales transaction is set on a common basis of currency value). The explicit exchange rate is rational –even if it seems outrageous at times – based on some balance of supply and demand.
These four forms are the basic 'grammar' of the context for social interactions. They can occur in combinations or nest within each other and change with the situation.