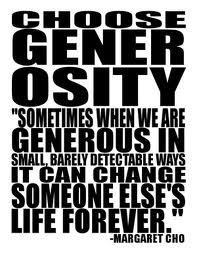 Where does #socialgood on the Internet come from?
Richard Janda, a professor at the Faculty of Law of McGill University and co-author of a recent book on corporate social responsibility, says, "The Internet helps us to gauge or measure our reactions relative to those of others. It does this by allowing us to see and count how many others are swarming to what I like.
"We need to know that others are doing so as well, so that my willingness to give gains collective significance." It's a form of accountability-based influence. The more you can compare yourself to others and see what they're doing, the more you know they can see what you're doing.
There's a new economy emerging and generosity will be one of its currencies.