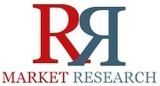 Digital oil field technology is a combination of IT and automation & instrumentation technologies, as an improvement of the existing technologies in the oil & gas industry. This integrated operations technology makes the analysis faster and easier with software involved in efficient data management, provides more realistic image of the reservoir and the availability of resources, helps to optimize process required for production, and renders much safer operations with the inclusion of remote surveillance and collaborated environments. Digital oil field technology includes segments of IT such as outsourcing, software services, and equipment based expenditure. Automation & instrumentation is another segment of digital oil field market, which includes key networking processes and communication technologies such as SCADA, PLC, smart well, safety systems, and wireless systems.
Digital oil field is an integrated operation system that helps in reservoir optimization, production optimization, drilling and well completion, and other processes. The above mentioned are the process improved by the implementation of the technology. This smart field based technology reinvents production using new techniques such as creation of smart wells and establishing agile communication using remote surveillance & operating and high-end technology.
Revival of the older methodologies in the oil & gas sector became essential to increase and minimize the deficit in supply. The high average age of oil & gas industry professionals indicated more retirements in the near future, resulting in reduction of man power in the industry; hence this was met by automated production platforms, intelligent machinery and systems. The safety factors proved to be high after installing digital oil field technology based machines and systems. These are the reasons which are driving the market apart from the regulations from government bodies in some parts of the world.
Exploration for new and unconventional hydrocarbon sources has seen growth in the oil & gas sector. Some of the regions found high unconventional resources, the highest in the North American region. The usage of unconventional resource to complete the energy requirements is slowly rising along with the acceptance of such resources. The exploration activities in the Arctic Circle are waiting to meet environmental regulations and are expected to contribute to the global oil & gas production in the future. The fastest growing region is expected to be the Middle East, followed by Asia-Pacific. The most active market currently is North America.
Request your sample copy @ http://www.rnrmarketresearch.com/contacts/request-sample?rname=68522