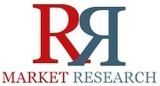 Singapore's telecommunications industry has outperformed many of its regional peers with strong adoption of the latest products and services. Partially due to the country's small landmass and population size, the telecoms market has rapidly grown to a stage where it is approaching saturation. Next generation technologies, both mobile and fixed, are therefore the next step in fostering new developments and revenue streams, and industry players – the regulator and operators – have rightly moved in that direction.
Key Data:
- The forecast scenarios for Singapore's mobile, fixed-line and internet markets as well as operators' ARPUs have been extended to 2017.
- In spite of the launch of next generation LTE services, we continue to forecast operators' ARPUs to tren lower due to competition; we predict the market average to reach SGD46 in 2017.
- We expect the number of 3G/4G phone subscribers in Singapore to reach 7.198mn in 2017, representing 81.6% of the total mobile market of 8.815mn subscribers.
Inquire For Discount @ http://www.rnrmarketresearch.com/contacts/discount?rname=70377
Buy a Report Copy @ http://www.rnrmarketresearch.com/contacts/discount?rname=70377