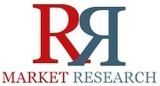 "Consumer Attitudes and Online Retail Development in Russia" is the result of Canadean's extensive market research covering the online retail industry in Russia. It provides the magnitude, growth, share, and dynamics of the online retail market in Russia. As such, it is an essential tool for companies active across Russia's online retail value chain and for new companies considering entry into the Russian online retail market. It provides data for historic and forecast online retail sales, and also includes the business environment and country risk related to the Russian online retail environment.
By examining best practice from leading national large-scale online retailers (but specifically excluding the likes of Amazon, whose sites are well-known and vary little by country), as well as reviewing innovative approaches from smaller companies, the report provides insights and ideas about how best to approach growing online sales for your business.
World Bank data shows that 70.0 million Russians used the internet in 2011, a penetration rate of 49.3%. This followed particularly high growth between 2009 and 2010, when the number of internet users jumped from 41.5 million to 61.5 million. This growth was driven by rising penetration outside of the core urban centers of Moscow and St. Petersburg, and a return to strong economic growth following a recession.
Inquire for Discount @ http://www.rnrmarketresearch.com/contacts/discount?rname=70132
Reasons to buy:
- Understand consumer behavior and the online trends in Russia.
- Understand which products will be the major winners and losers in the coming years.
- Learn from best practice approaches outlined in the case studies of leading online retailers.
- Improve market and strategic planning using highly granular, forward-looking market data thanks to detailed category analysis, covering 25 products, across eight product groups that include: Apparel, Accessories, Luggage and Leather Goods, Books, News and Stationery, Electricals and Electronics, Food and Grocery, Furniture and Floor Coverings, Home and Garden Products, Music, Video and Entertainment Software, and Sports and Leisure Equipment.
- Improve market and strategic planning using highly granular, forward-looking market data.
Buy Your Report Copy @ http://www.rnrmarketresearch.com/contacts/purchase?rname=70132