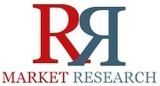 Rare earths are a group of 17 metallic elements that have similar chemical structures with unique properties. BCC has followed the rare earth market for more than 15 years, reporting on all the latest technical and market developments. During this period, consumption of these materials has expanded by a factor of three and many new products containing these elements have been introduced. With this study, BCC Research continues its commitment to monitoring the rare earth market with a special focus on the companies actively engaged in the mining, separation, production, and distribution of rare earths.
This study highlights the details of the top ten companies and the details of their mines and products as well as technology advancements, executives and present financial situations of these companies. Some acknowledgement is made of how the geopolitical scene plays into the production and utilization of rare earths and the newer combinations of materials that are being investigated.
Reasons for Doing This Study
The first rare earths were discovered in the late 1700s, although commercial applications for these materials remained limited until the 1960s. During the last 50 years, due to the ongoing development of new applications, utilization of rare earths has steadily increased. Technologically advanced devices used in the automobile, defense, metallurgy, electronics and optoelectronics, chemical, energy, and other fields owe some of their outstanding properties to the presence of rare earths.
Once the United States was the world's leading supplier but the mine was closed for environmental reasons. The Chinese then became dominant in production. The principal reason for doing this study is to provide an updated and comprehensive assessment of the rare earth producers, particularly as it relates to the evaluation of mining projects worldwide, current and future availability of rare earths, and the status of companies that may change the availability and pricing of rare earths.
Request a Sample Copy @ http://www.rnrmarketresearch.com/contacts/request-sample?rname=70064