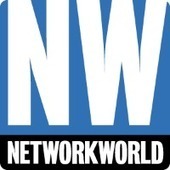 Attackers are actively targeting Internet-connected industrial control systems (ICS) in an effort to compromise their operation, according to data collected from a global network of honeypot systems that simulate water pumps.
The ICS honeypot system, designed to attract attackers, was created by Kyle Wilhoit, a researcher from security firm Trend Micro. He shared some initial findings in March based on the system's original deployment in the U.S.
The researcher shared new data regarding attacks at the Black Hat security conference on Thursday and also released the tools for others to build and deploy similar systems.
Since March, he has made significant changes to the system architecture. He virtualized it and deployed it in additional countries, including Brazil, Russia, Ireland, Singapore, China, Japan and Australia.
The new architecture uses a tool called the Browser Exploitation Framework (BeFF) to inject JavaScript code into attackers' browsers if they break into the system and access secure areas.
The injection is not malicious in nature, but it allows the honeypot operator to obtain information about the attacker's computer, which significantly enhances the ability to attribute attacks, Willhoit said. The JavaScript code can perform Wi-Fi triangulation to determine the attacker's location and can gather information about his computer and local network, including the OS, computer name and IP address, he said.
Wilhoit has identified 74 attacks against the ICS honeypot systems, 10 of which can be considered critical and could have compromised the integrity of the water pump.
Click headline to read more--
Via
Chuck Sherwood, Senior Associate, TeleDimensions, Inc