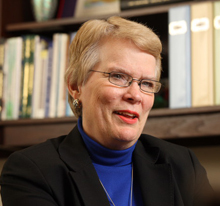 Faculty Conversation: Carol Tomlinson on Differentiation
In education circles, Carol Ann Tomlinson is known as the guru of differentiation. Her research-based work is in such high demand that she has made more than 700 presentations and keynote addresses to school districts and professional associations across the country and abroad since joining the Curry School in 1991. She has authored 17 books on the topics of differentiated instruction and curriculum, some of which have been translated into twelve languages.
In this Curry conversation, Tomlinson offers her take on what makes differentiation so important for students.
Via
kathymcdonough
,
Terri