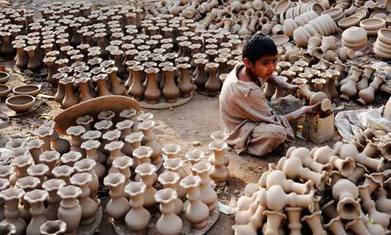 While the developing world's emerging middle class has more than doubled in size over the past decade – the number of people classified as near poor has also been on the rise, new ILO research shows.
The working middle class – defined as those living on at least $4 a day – now makes up more than 40% of the developing world's workforce and is forecast by the ILO to account for more than half by 2017.
But the global financial crisis has meant that the pace at which the rate of working poverty is falling has slowed.
In its Global Employment Trends 2013 report, published last week, the ILO estimates that 397 million workers are living in extreme poverty (defined as living on less than $1.25 a day), and another 472 million "cannot address their needs on a regular basis" (or are "moderately poor", defined as living on $1.25 to $2 a day).