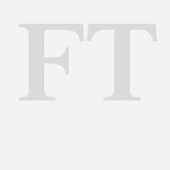 It can be easier to give away millions of dollars, effectively, than it is to make a difference with just $10,000.
So when John Paulson, the hedge fund billionaire, pledged $100m to Manhattan's Central Park last year, his gift reflected one of the central trends in American philanthropy: the largest and best funded organisations get most of the money. Just 4 per cent of charities in the US spent more than $10m in 2010, according to the Urban Institute, and those charities accounted for 85 per cent of the spending that year.
But straitened times mean doing more with less, and that reality is under assault from a new breed of small and nimble charities offering donors – many of whom work in the finance industry – the sort of instant results and big impact that a hedge fund titan demands of his own investments.