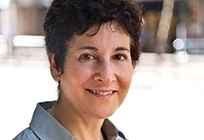 "Whenever I see a problem, I start a business", said Nobel Laureate Muhammad Yunus in May 2010 at a program at the Commonwealth Club's Series on Social Entrepreneurship. Thirteen of the leading lights in the field of social entrepreneurship gave talks which have been put together and edited by Dr. Ruth Shapiro in a new book, The Real Problem Solvers.
Whether there is a profit motive or not, the notion that business has a role to play in addressing societal issues is at the heart of today's discourse on social entrepreneurship. Defining what social entrepreneurship is as well as the difference between it and traditional non-profit management as well as philanthropy is a flourishing discourse. Coined by Bill Drayton of Ashoka in the early 1980's, the term social entrepreneurship has become somewhat of a catch-all phrase. Originally it referred to someone with the passion of an entrepreneur tackling a social challenge. Now, it has evolved to a number of meanings including but not limited to social interventions with distinctly business characteristics as well as businesses themselves.
With his remark, Dr. Yunus hit upon one of the main themes of the book: the blurring line between profit and non-profit, business and charity when providing a social good. The term non-profit organization has been used to describe what an organization is not rather than what it is. The equalization of social service work with non-profit balance sheets became sacrosanct. In order to do good, common practice and wisdom told us, we could not also do well. Now, that notion is being turned on its head.