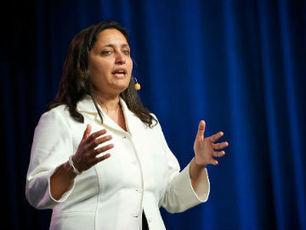 Over the past couple of months, I have had the opportunity to talk to many experts, leading thinkers, and disrupters in impact investing. There is a great collective wisdom about this sector, with good ideas for scale and some good reasons for caution.

One fact is clear. Impact investing has gained momentum during the last two decades, especially in the last few years. Many factors have converged: impact investors who want double and triple bottom line returns; the development of infrastructure with GIIN, GIIRS, B Corps; more incubators and accelerators to seed the pipeline; interest from more established, traditional banks and firms like JP Morgan and Blackrock; more research from universities, consulting firms, and philanthropy such as Monitor, Omidyar, Duke (CASE); and a growing interest from academic institutions offering classes, projects, and business competitions, all in response to student interest.

There is widespread recognition that interest in impact investing is at the cusp of major growth. There are also many people who rightly caution that while impact investing sounds cool, it is not easy. It is still complicated and expensive to structure deals, largely because there is no infrastructure, making scale difficult to reach. Metrics and definitions are not standardized, leading to confusion and difficulty in attracting traditional financing. And, there is not enough deal-ready flow.