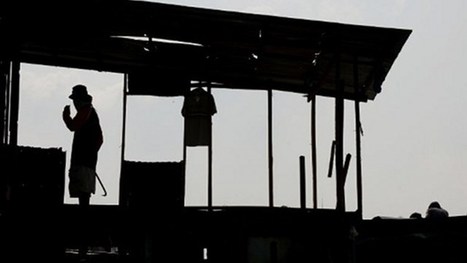 MANILA, Philippines – Local property developers have set their eyes on a complex but potentially profitable market segment: informal settlers.
At the "inclusive business" forum at Asia Development Bank's headquarters on Monday, November 26, Phinma Property Holdings Corp. president and CEO William Uy shared the opportunities and challenges behind a business strategy that includes housing units that cost a little over P2,000 a month.
He talked about working with government, which provides cheap financing to Informal Settler Families (ISF's) or squatters banks would not generally lend to, as well as strategies that involve keeping the cost of doing business and delivering the finished product low.
"Though Phinma Properties holds a niche in the broad B and C market, there is a much bigger and untapped Class D market - currently growing due to the ever-growing population of Metro Manila," said Uy, explaining the high demand for low-cost housing.
Phinma recently constructed Bistekville, an onsite relocation housing development for informal settlers. Construction began in January 2012. So far 125 units of the 921 row houses in Bistekville have been turned over and 115 unit owners have moved in since June.