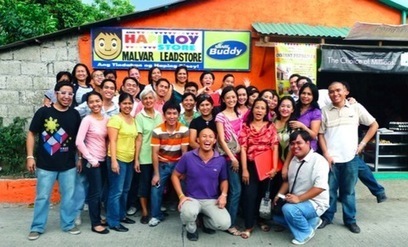 A can of sardines inspired Mark Ruiz -- a middle-class, well-educated Filipino from Quezon City, just outside Manila -- to begin his road to social entrepreneurship.

Shortly before leaving a seven-year position at Unilever in 2006, Ruiz, now 35, had been reading micro-finance guru Muhammad Yunus' book "Banker to the Poor," which had a strong influence on him. He'd also kept in his head a memory of an overnight "immersion" trip he'd done in high school, where he was assigned to spend a night with a poor family of six in a ramshackle concrete and wood home in a resettlement development for urban squatters in Manila.
"Since I was a visitor and they knew I was from a good school and from a middle-class background, they wanted to offer their best, and their best was rice. And because I was there, they had to open a can of sardines just because I was there. A can of sardines. On a daily level I don't even think about it."