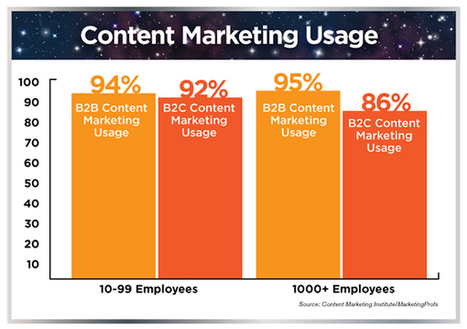 Around the world — in North America, the UK, Asia Pacific — approximately nine in 10 organizations produce content like media companies do to attract and retain customers. That's correct: Everybody's doing it.
But that doesn't mean companies are doing it well. Far from it. The majority of content produced by brands through blog posts, enewsletters, social media posts, print magazines and webinars is flat out awful. In many cases, the content is self-serving, not useful and, maybe the worst, pointless.
Even when you ask marketers themselves, just one in three believe that the content they develop is effective.