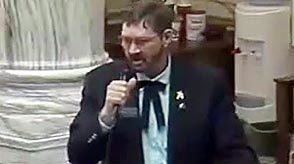 "A Montana politician who runs a bar in his district says drunken driving regulations hurt small businesses -- namely bars and taverns.

Hale, who, according to his campaign website, runs a bar in Basin, says pubs are important gathering places in his rural Montana district -- important gathering places that are only accessible by car.

"These taverns and bars in these smaller communities connect people together," the first-term lawmaker said in a statement publicized by the Montana news blog The Lowdown.

"They are the center of the communities. I'll guarantee you there's only two ways to get there: Either you hitchhike, or you drive, and I promise you they're not going to hitchhike.""