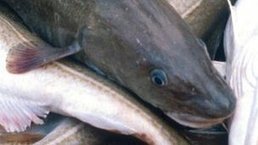 North Sea cod stocks are on the road to sustainability, according to Marine Stewardship Council (MSC) research.
The council, which certifies whether fish are being caught sustainably, says it is too soon to tell exactly when the North Sea fishery will be sustainable.
But a spokesman said on current trends, it will be ready for certification within years rather than decades.
Stocks would still be in recovery then, James Simpson said, but they would have passed an acceptable level.
MSC certification is determined by the state of the stocks, the environmental impact of the fishery, and the management plan.
The latter two were already in place, Mr Simpson said.