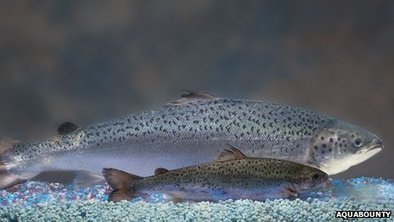 The potential risks of genetically modified fish escaping into the wild have been highlighted in a new study.
Scientists from Canada have found that transgenic Atlantic salmon can cross-breed with a closely related species - the brown trout.
The fish, which have been engineered with extra genes to make them grow more quickly, pass on this trait to the hybrid offspring.
The research is published the Proceedings of the Royal Society B..