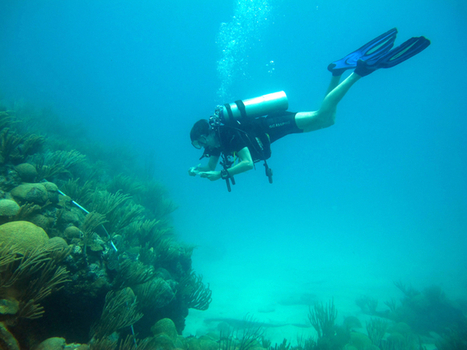 Tiny particles of air pollution can stunt the growth of coral reefs, according to a new study in Nature Geoscience.
Using coral records from the western Caribbean between 1880 and 2000, researchers from the UK, Australia and Panama have shown for the first time how polluted air – from human activities such as burning coal or wood, as well as volcanic eruptions – can slow coral growth.
Since the 1950s, coral at two sites in Panama and Belize appears to have been affected by industrial air pollution.
Fine airborne particles, or aerosols, help scatter incoming sunlight and create cloudier, more reflective conditions.
This can reduce the sunlight reaching the sea, which means cooler sea temperatures and reduced photosynthesis that combine to slow coral growth.