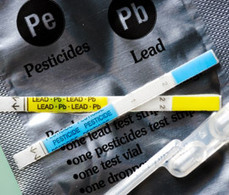 The UK is among 16 European countries where more than 10% of groundwater is in poor chemical status, reveals a report.
Bottom of the league table are Luxembourg, the Czech Republic, Belgium (Flanders) and Malta, where 50% of groundwater bodies contain too many chemicals. The UK is fifth worst, with more than 40% of its groundwater bodies deemed to be polluted.
Published by the European Environment Agency (EEA), the European Waters - Assessment of Status and Pressures report coincides with the launch of a Brussels blueprint to improve quality by tackling the obstacles that hamper action to safeguard Europe's water resources.