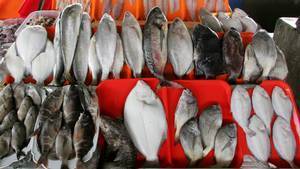 Peru has slashed its commercial fishing quota as warmer water temperatures and controversial practices deplete stocks of anchovy in one of the world's richest fisheries.
The government cut its quota for this summer's anchovy season by 68 per cent to 810,000 tonnes, the smallest allowance in 25 years. Anchovy is rarely eaten fresh, but is instead dried, ground up and exported as a protein-rich feed for livestock and farmed fish.
The anchovy population has shrunk 41 per cent since last summer and is 28 per cent smaller than the average of the past 12 years, IMARPE says.