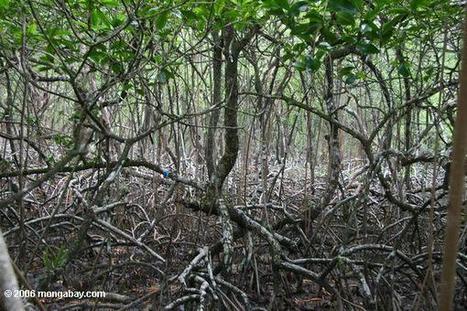 Degradation and destruction of the world's seagrasses, tidal marshes, and mangroves may generate up to a billion tons in carbon dioxide emissions annually, reports a new study published in the journal PLOS ONE.

The research looked at the world's 49 million hectares of coastal ecosystems and attempted to estimate emissions from conversion. Due to high levels of uncertainty about the extent of these ecosystems and the rate of conversion as well as the variance in carbon stocks, the study came up with a broad range of emissions: 150 million to 1.02 billion tons of CO2 per year. At the high end, emissions from destruction and degradation of costal ecosystems would approach the annual emissions of Japan, the world's fifth largest greenhouse gas emitter.

According to the study, the bulk of emissions (53 percent) result from mangrove forest loss. Seagrass (33 percent) and tidal marshes (13 percent) follow.