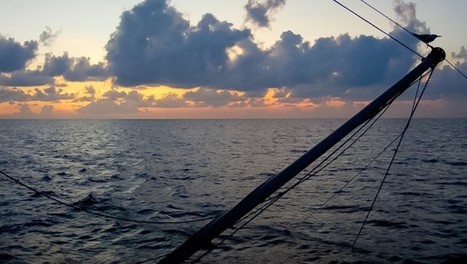 Improved governance of oceans beyond national jurisdictions will benefit biodiversity and help build more sustainable, equitable economies.
Oceans cover more than 70 percent of the Earth's surface and account for 95 percent of the biosphere. The open oceans (pelagic) and deep seas (benthic) are the largest biomes of our biosphere in both surface area and volume. It therefore is not surprising that the Earth, viewed from space, was nicknamed the "Blue Planet".
The majority of the world's oceans lies far beyond the coasts of individual countries. Our collective lack of knowledge about the depths of the ocean has resulted in these areas being long considered remote, hostile and biologically barren. Although the deep ocean has captured the imagination of explorers, the vast majority of the world's population has not given them much thought, and their management and conservation have taken a back seat.
In fact, recent research — such as the Census of Marine Life – or Tony Koslow's The Silent Deep — has shown that the remote deep and open oceans host a major part of the world's biodiversity and are vital for our survival on Earth. Our local and global economies, livelihoods and well-being are directly tied to what the ocean provides.