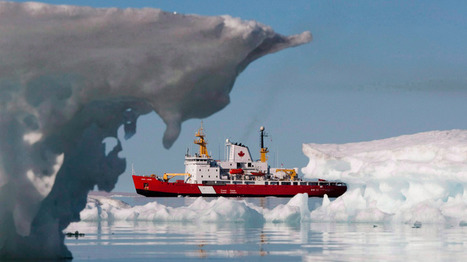 To the world's military leaders, the debate over climate change is long over. They are preparing for a new kind of Cold War in the Arctic, anticipating that rising temperatures there will open up a treasure trove of resources, long-dreamed-of sea lanes and a slew of potential conflicts.
By Arctic standards, the region is already buzzing with military activity, and experts believe that will increase significantly in the years ahead. ...
None of this means a shooting war is likely at the North Pole any time soon. But as the number of workers and ships increases in the High North to exploit oil and gas reserves, so will the need for policing, border patrols and -- if push comes to shove -- military muscle to enforce rival claims.