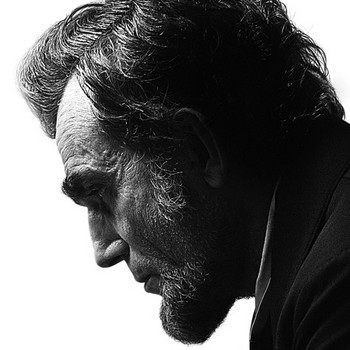 It's that time of year as the multiplexes across the country are beginning to fill up with the films that studios are pushing as their high end award caliber films to the general public and will undoubtedly be mentioned in the same phrase as "and the Oscar goes to…" Open today at the Varsity cinemas here in Toronto and rolling out in theatres all across the country on November 16th from our friends at Walt Disney Motion Pictures is the biopic that takes a look at one of the most tumultuous times in American history into the mindset of one of the most important presidents that United States has ever had. It's time to take a look into a slice of the life of "Lincoln".
Starring Daniel Day-Lewis
Directed by Steven Spielberg
"Lincoln" is a revealing drama that focuses on the 16th President's tumultuous final months in office. In a nation divided by war and the strong winds of change, Lincoln (Day Lewis) pursues a course of action designed to end the war, unite the country and abolish slavery. With the moral courage and fierce determination to succeed, his choices during this critical moment will change the fate of generations to come.
A pet project of director Steven Spielberg's for years, this story of "Lincoln" while fascinating is admittedly a little uneven at the best of times. With keen eye, this story centering around the civil war only has one actual brief battle scene as the rest of it unfolds in the halls of power, Spielberg effectively makes these sets seem larger than life and grandiose mirroring these bright halls of power with a variety of dimly lit back rooms where the decisions were actually made. There is no doubt that along with long time collaborator Cinematographer Janusz Kaminski, Spielberg has made a stunning and beautiful looking film, unfortunately it is a film that revolves around one stellar performance with little to no character development around it.
Daniel Day Lewis truly stepped into the aura and vibe of President Abraham Lincoln and there is no doubt that Spielberg took great joy in shooting this as Lewis delivered some fantastic and dramatic speeches, however considering that this entire film was centered around simply getting to the next speech as fast as humanly possible it felt more than a little hollow as we just weren't every invested in the rest of these characters that surround him. Of the star laden ensemble only Sally Field as Mary Todd Lincoln (despite the notable age difference between the two actors) and Tommy Lee Jones as Thaddeus Stevens lent any emotional gravitas to the struggles that surround all of these characters as hundreds of thousands of young men were dying while these men where in power. It was a little reminiscent of "The Iron Lady" from earlier this year in that had an excellent lead performance, but with little to nothing else surrounding it to make us even care about what happens to any of these characters the results fall more than a little unevenly.
There is no question that as "Lincoln"; Daniel Day-Lewis delivered one of the better performances of his entire career, however a serious of speeches edited together around an important historical event in human history does not make for a great film, and while Spielberg's obvious reverence for the material is well deserved, not enough reverence was given to crafting a story full of characters that the audience can get invested in.