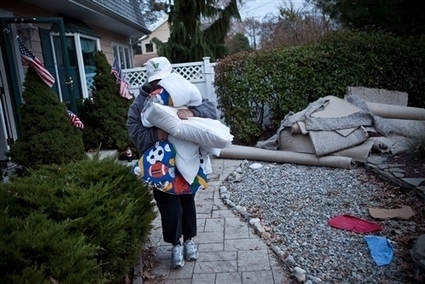 Updated at 7:13 a.m.: NEW YORK - A new storm closed in on the Northeast coast Wednesday, threatening to dump up to 12 inches of snow in the wake of Superstorm Sandy.
"Mother Nature is not cutting us a break along the East Coast," winter weather expert Tom Niziol told The Weather Channel on Wednesday. "We've got a lot of cold air in place down in the lower part of the atmosphere, and it is looking more like snowfall event for good portions of New Jersey, up through eastern Pennsylvania, right up through southeastern New York into New England."

"This is a nor'easter. It's not a massive nor'easter by winter standards, but at this time of year immediately after Sandy's wrath and destruction, this isn't what we want," he added.
View more videos at: http://nbcnewyork.com.

From weather.com: Storm's city-by-city forecasts
Full coverage of Sandy's aftermath
Want to help the recovery? Here's how!