Scoop.it!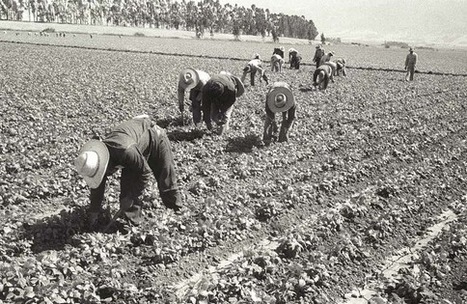 Deanna Daniels's insight:
Socioeconomic: Relating to or concerned with the interaction of social and economic factors.
*Example: Socioeconomic factors seem to be intensifying the experience.
Asylum: The protection granted by a nation to someone who has left his or her native country as a political refugee.
*Example: Granting asylum foreigners persecuted for political reasons
Naturalize: Admitting a foreigner to citizenship of a country.
*Example: He was a naturalized U.S. citizen born in Germany.
Reunification: Restore political unity to a place or group esp. a divided territory.
*Example: Charlemagne's attempts to reunify western Europe.
Disintegration: The process of losing cohesion or strength.
*Example: The twin problems of economic failure and social disintegration.
Noteworthy: Interesting, significant, or unusual
*Example: It is noteworthy that no one in the bank has accepted responsibility for the failure.
Fiscal: Of relation to government revenue, esp. taxes.
*Example: Monetary and fiscal policy.
Credential: A qualification, achievement, personal quality, or aspect of a person's background, typically when used to indicate that they are suitable for something.
*Example: Recruitment is based mainly on academic credentials.
Detriment: A state of being harmed or damaged.
*Example: He is engrossed in his work to the detriment of his married life.
Municipal: Of relating to a city or town or its governing body.
*Example: National and municipal elections.