Scoop.it!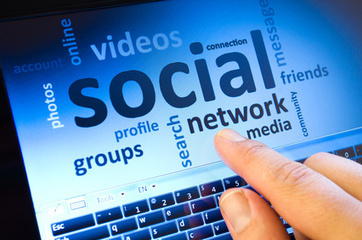 Social media has become an inevitable part of every small business because of information sharing.
Via
Shivneel Chauhan
Elaine Li's insight:
Social media platform is very helpful for the small business and company to share information with public. To create a social media platform is quite easy, but to update the photos and analyzing the most popular product for the customer is quite take time. Customer through Internet to know about company and product of the business is quite convenience. Therefore, there are two tips in this article that can help the small business to choose the best suitable social media platform. First, company should find a most popular social media platform such as facebook, twitter and Linkedln and create an account. To have a account on these social media is very convenience to let them to do the business. Facebook and twitter are quite popular for any type of audience and Linkedln is more business-client relationship. Company should find out the target market of the business then they can choose to apply an account on these social media platform and create a good profile for your business. Another tips is to use social media tool such as Hootsuite and Crownbooster. These two tools can help you to update your information and photos at particular time on facebook and twitter. Also these apps can help you to select to analyze which information you have post is most popular in a particular time. I think these two tips are quite helpful for small business to do their business on social media.